The municipality of Vinci is located about fifty kilometers from Florence on the slopes of Montalbano in the Lower Valdarno and has about 14,000 inhabitants. The village extends at the foot of the castle of the Guidi counts, visible even from afar.
It gained municipal autonomy from Cerreto Guidi in 1860. Leonardo da Vinci was born here on April 15, 1452. Leonardo's birthplace is located in Anchiano, 3 km from Vinci.
It can be visited with free admission and reachable not only by a driveway, but also by a path called "Strada Verde" which runs through the entire Vinci countryside.
The protagonists of the Vinci landscape are olive groves and vineyards, to which the Montalbano Oil and Wine Road is dedicated, Le Colline di Leonardo.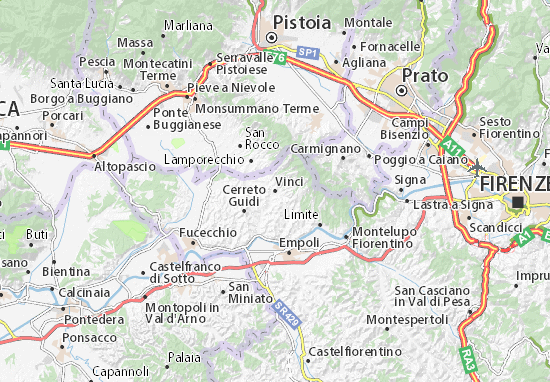 Everything in Vinci recalls the genius of the great Leonardo, known throughout the world for his artistic and engineering works, and a multitude of precognitive inventions